Hero Chuckles Bellies Plush Gator with 3-in-1 Squeaker
Regular price
Sale price
$18.99
Unit price
per
Sale
Sold out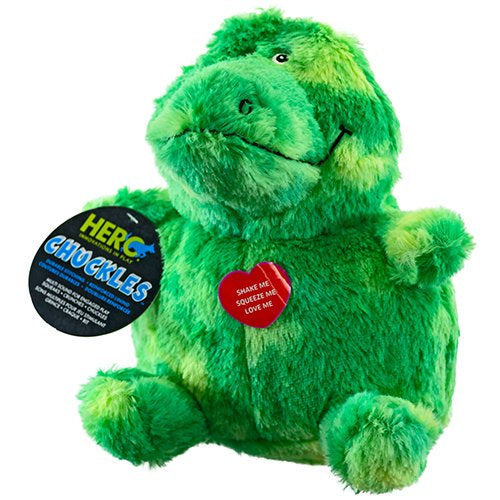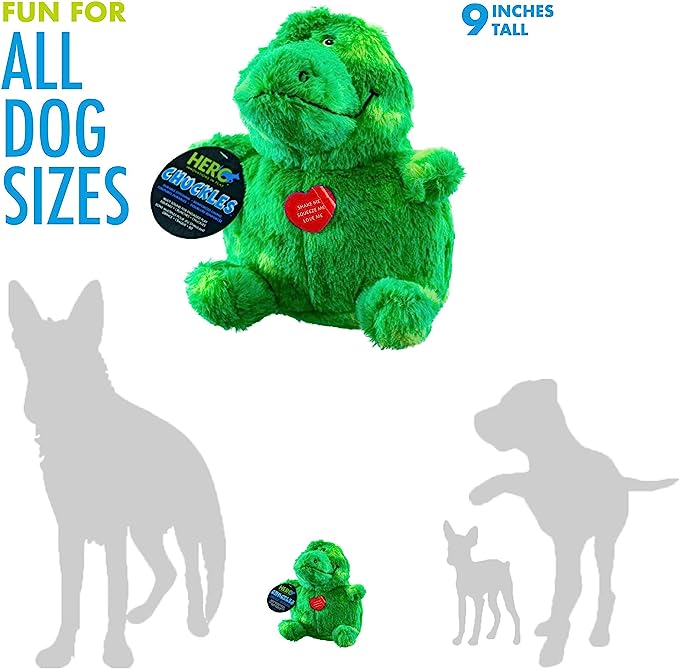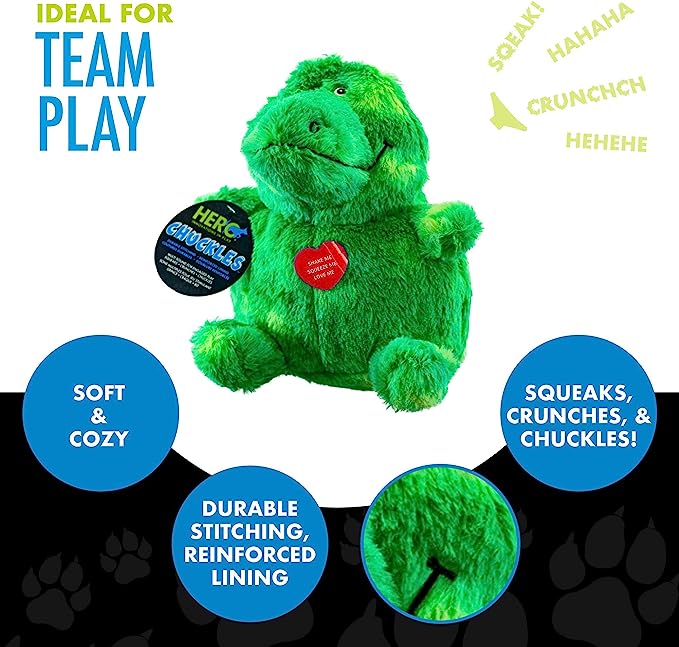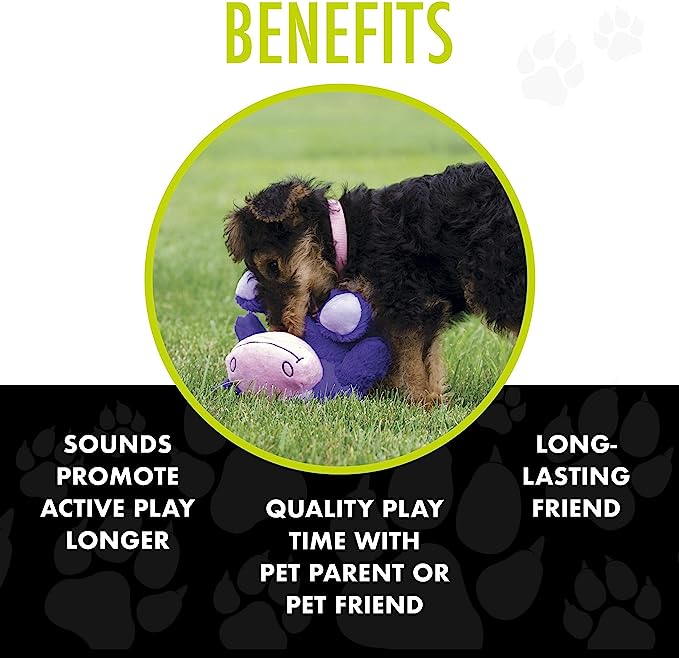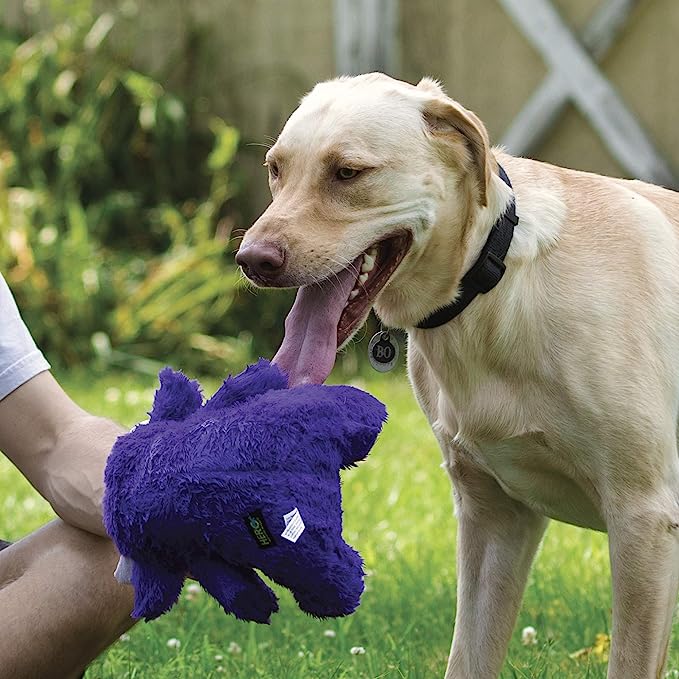 Hero Chuckles Bellies Gator is a new fun and funky plush animal that will give your dog a long-lasting friend with dual-layered reinforce lining and durable stitching! It's soft and cozy and features our patented Chatterbox, the innovative 3-in-1 squeaker in the center. The squeaker will crunch, squeak, and even chuckle, engaging your dog in active play for hours on end! Dogs of all sizes will love this soft but durable toy!
DURABLE: Designed to withstand more than comparable toys, Hero Chuckles dog squeak toys are made with laminated mesh lining and double stitching for extra durability, with embroidered details and no small parts for dogs to swallow!
BRIGHT & FUN: Chuckles dog and puppy squeaky toys resemble cute, cuddly animal characters in different patterns and bright, fun colors!
CHATTERBOX: Our innovative, patented 3-in-1 Chatterbox is a unique device that has three distinct sounds—crunch, squeak, and chuckle—all contained within a protective tube for added safety. These toys boast a creative addition to the traditional dog squeaky toy. ENGAGING: Depending on the position of this stuffed animal dog toy, it emits a symphony of sounds, keeping dogs engaged longer!
HERO CHUCKLES BELLIES: These soft dog toys are even rounder and more plush than our original Chuckles!