HERO Retriever Series Outer Armor Ball
Regular price
Sale price
$11.19
Unit price
per
Sale
Sold out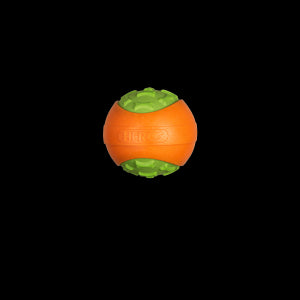 Dogs love to hunt and retrieve! It's in their DNA. Satisfy their need with the HERO Retriever Series designed in bright orange and camouflage! Your pal will love to catch, chase, chew, and retrieve this top-notch toy. For the serious hunting dog to the backyard explorer, the HERO Retriever Series provides hours of canine engagement.

The HERO Retriever Series Outer Armor Ball is designed for interactive play and exercise. 
Made from tough and durable materials that can withstand rough play and chewing, these balls are designed to be resistant to tears and punctures. The tough material can help satisfy a dog's natural chewing instincts while also providing dental benefits by helping to clean their teeth.

The textured surface provides dogs with a better grip when carrying or retrieving it. 
Ideal for interactive play between you and your dog, both physical exercise and mental stimulation. It encourages them to run, jump, and engage in active play. 

HERO is known for producing quality dog toys, and the Retriever Series Outer Armor Ball is likely a popular choice among dog owners who want a durable and versatile toy for their pets. As with any dog toy, it's important to prioritize your dog's safety and enjoyment, and regularly inspect the ball for any signs of wear or damage to ensure it remains safe for your pet to use.
Small measures: 3"
Large measures: 4"